Example post: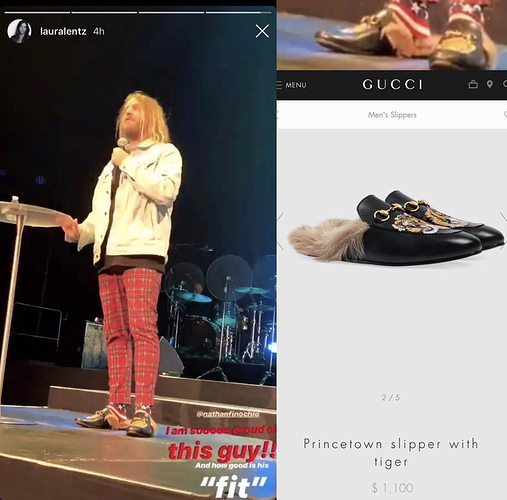 What a pastor wears is a public statement and is open to public comment. Much of what a pastor does is open to public comment, in fact. This isn't even public commenting. It's simply public documentation. Pretty amazing.
Article about it, including interview with the guy running the account:

One great quote:
All I know is that you're on the 'gram wearing a $2,000 pair of boots. I can't reconcile it. I can't think of a meaningful explanation as to why you would feel 100% okay with wearing a pair of boots that probably the majority of your congregation could never afford. I am just here to say 'Whoa, homie's wearing $800 track pants.' Y'all do with that what you want, you know?
Particularly perverse though, is this sad nugget:
I had a Dallas-based pastor reach out to me and ask to be featured on the page yesterday.
Also really funny though, is that the same site ran another article back in 2017 gushing about these very same pastors and their high fashion:

In that piece one pastor said:
"If I walk into a place and I'm wearing something that makes people go, 'that's a cool outfit,' I am working with an advantage, rather than a disadvantage of like, 'man, those are really whack sneakers.'"
I wonder whether in two years "whack sneakers" will be a compliment.