April is National Poetry Month- and I don't normally care about national holidays, but I'll take any excuse

Would anyone like to share their favorite poets, or poetic works?
I shared this by John Milton today, on my other social media accounts. (try reading it aloud; it helps with comprehension and it sounds GREAT!)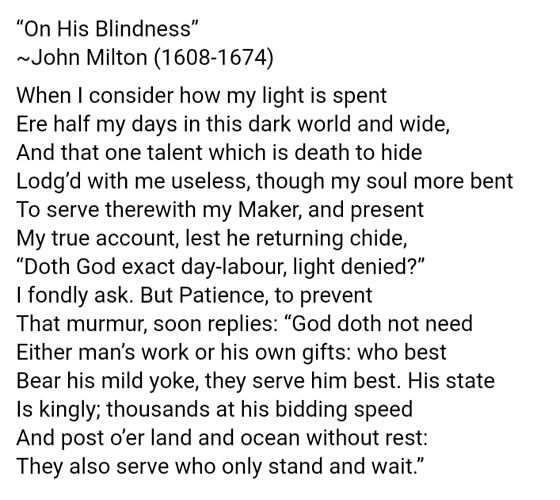 There have been many times in my (not-so-long) life when I've taken comfort in the truth presented here.