Pastor Steven Wedgeworth recently tweeted some interesting quotes from the historian Philip Schaff. See screencaps.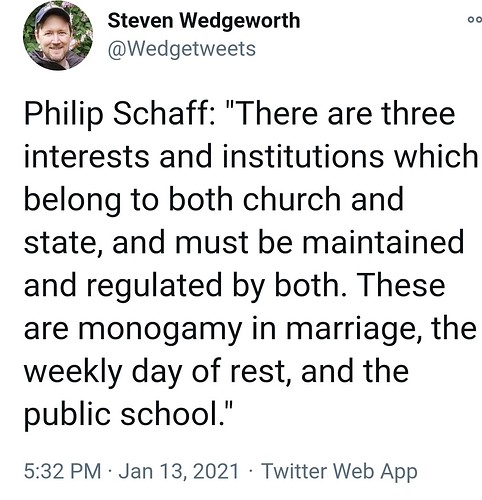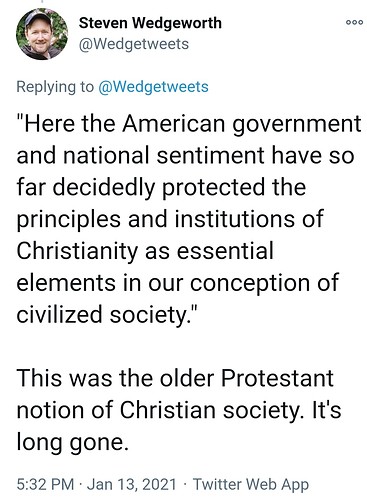 I post these because I agree with Schaff's vision: the state and the church has an interest in education, and public schools are a legitimate means to further that interest.
This does not mean I endorse public schools as they now exist, but I don't disagree with public schools in principle. Most of our Protestant forebears, believing in the principle of solidarity, had the same view.
So what you're saying is we all need to be post-mil and seek to reclaim public education?
That's a fine position as long as we eliminate all federal funding and the department of education. It would be nice to have a state where people who want the system privatized completely can live.
The federal government really ought not to have any involvement in education. It seems that most of what the DOE does is related to colleges and universities.
Shouldn't be involved there either.